SEMINAR
SEMINAR
SEMINAR
SEMINAR
SEMINAR
SEMINAR
SEMINAR
SEMINAR
SEMINAR
SEMINAR
SEMINAR
SEMINAR
SEMINAR
SEMINAR
SEMINAR
SEMINAR
SEMINAR
SEMINAR
SEMINAR
SEMINAR
SEMINAR
SEMINAR
SEMINAR
SEMINAR
SEMINAR
SEMINAR
SEMINAR
SEMINAR
SEMINAR
SEMINAR
SEMINAR
SEMINAR
SEMINAR
SEMINAR
SEMINAR
SEMINAR
SEMINAR
SEMINAR
SEMINAR
SEMINAR
SEMINAR
SEMINAR
SEMINAR
SEMINAR
SEMINAR
SEMINAR
SEMINAR
SEMINAR
SEMINAR
SEMINAR
SEMINAR
SEMINAR
SEMINAR
SEMINAR
SEMINAR
SEMINAR
SEMINAR
SEMINAR
SEMINAR
SEMINAR
SEMINAR
SEMINAR
SEMINAR
SEMINAR
SEMINAR
SEMINAR
SEMINAR
SEMINAR
SEMINAR
SEMINAR
SEMINAR
SEMINAR
SEMINAR
SEMINAR
SEMINAR
SEMINAR
SEMINAR
SEMINAR
SEMINAR
SEMINAR
SEMINAR
SEMINAR
SEMINAR
SEMINAR
SEMINAR
SEMINAR
SEMINAR
SEMINAR
SEMINAR
SEMINAR
SEMINAR
SEMINAR
SEMINAR
SEMINAR
SEMINAR
SEMINAR
SEMINAR
SEMINAR
SEMINAR
SEMINAR
SEMINAR
SEMINAR
SEMINAR
SEMINAR
SEMINAR
SEMINAR
SEMINAR
SEMINAR
WEEK 2 / WITH AMBER JAMILLA MUSSER︎︎︎


Black Origins of the Universe
---
SEMINAR LEADER
Photograph by Maureen Catbagan
[ IMAGE DESCRIPTION: A professor sits contentedly on a red couch against a brick exposed wall within a brightly lit room. She is looking forward in the direction of the camera. She is a Black light-skinned woman with short dark curly hair that is cropped at the sides of the head. She is wearing a light grey blazer over a black turtleneck and patterned pants. Her legs are crossed and her hands rest on her right thigh. She is wearing tortoise patterned glasses and wears a silver and black watch on her left wrist. ︎︎ heart symbol ]
Dr. Amber Jamilla Musser
has published widely on race and critical theory, queer femininities and race, race and sexuality, and queer of color critique. She has an MSt in Women's Studies from Oxford University and received her PhD in History of Science from Harvard University. She has held fellowships at New York University's Draper Program in Gender Studies and Brown University's Pembroke Center for Teaching and Research on Women. Her research has been supported by grants from the Ruth Landes Memorial Fellowship and the Arts Writers' Grant from the Warhol Foundation. She previously taught gender studies at New York University and Washington University in St. Louis. She also writes art criticism for The Brooklyn Rail.
Her first monograph,
Sensational Flesh: Race, Power, and Masochism
(NYU Press, 2014) uses masochism as a lens to theorize different felt relationships to power. The book beings together debates on masochism within feminism, discussions of masochism from psychoanalysis and critiques of colonialism, literary presentations of masochism, and performance and visual art that draws on masochism's repertoire in order to make an argument about the relationship between sensation and knowledge production and the racialization of our current episteme of sexuality.
Working against the framing of black and brown bodies as sexualized, objectified, and abject, her second monograph,
Sensual Excess: Queer Femininity and Brown Jouissance
(NYU Press, 2018) turns toward sensation and aesthetics in order to imagine epistemologies of sensuality that emerge from fleshiness. The book offers multiple inroads into thinking with and through brown jouissance and the pornotrope. Using analyses of particular works of art, each chapter draws attention to specific aspects of pornotropic capture that black and brown bodies must negotiate. These technologies differ according to the nature of the encounters with white supremacy, but together, they add to our understanding of the ways that structures of domination produce violence and work to contain bodies and pleasures within certain legible parameters. In relation to this, the book also identifies and analyzes moments of brown jouissance that exceed these constraints. This move outward offers a way to think with the ways that aesthetic forms might rearrange knowledge by engaging differently with fleshiness and how we apprehend it. This is a three-pronged approach designed to help us understand brown jouissance as robust, political, and fleshy. In addition to containing critiques of normativity and proffering epistemologies of sensuality against those of sexuality, this project of minoritarian knowledge production is designed to enable one to sit with opacity and uncertainty.
She is currently beginning a research project on noise.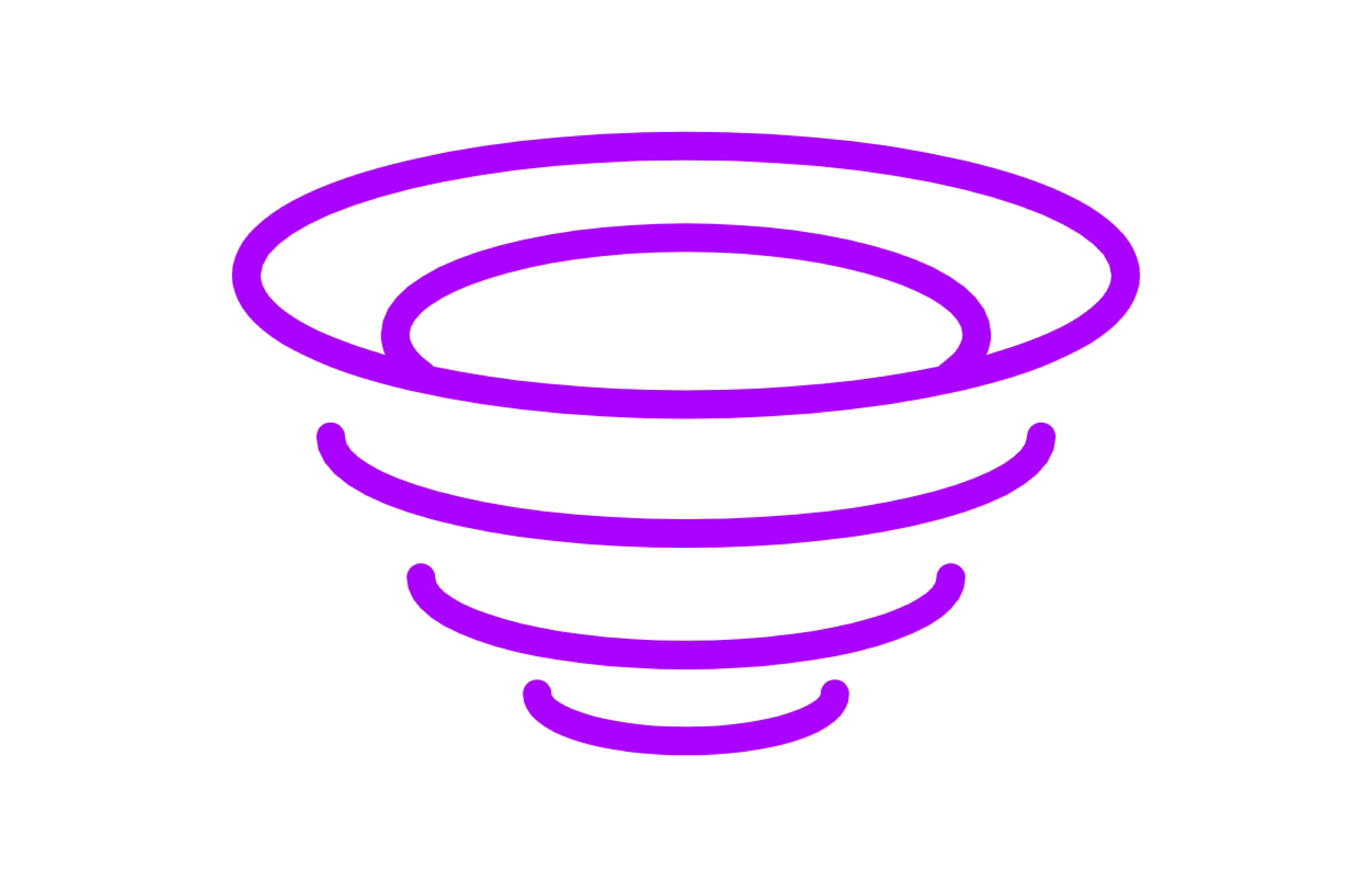 [ IMAGE DESCRIPTION: a purple line illustration of a sound tornado. ︎ heart symbol ]
[ IMAGE DESCRIPTION: A video screenshot appears in the video player above. An image description of the screenshot can be found on page two of the transcription file

here

. ︎ heart symbol ]